Find Your Next Star!
These set-trained

animals

are certified for animal acting jobs (SAG-AFTRA plus more). To hire an animal, please contact their owner/manager directly.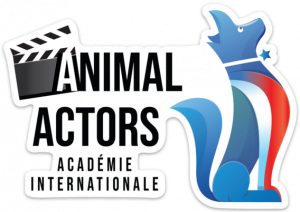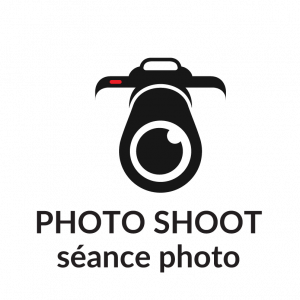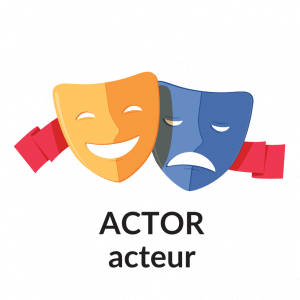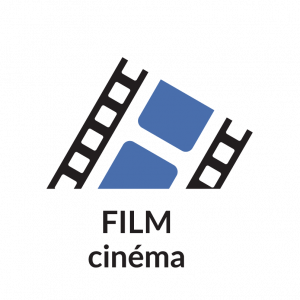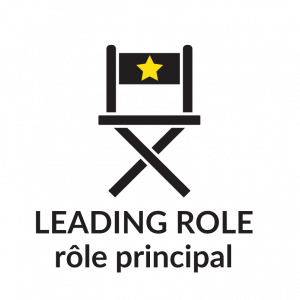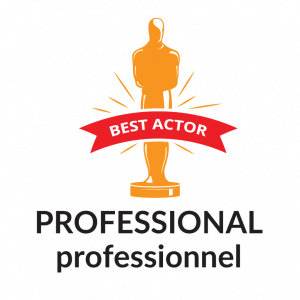 Get Your Animal on this List
With over 600,000 animals employed each year, there is a constant demand for fresh faces. Get your animal certified by demonstrating set-training skills to a certified evaluator (live or via video)
Update Your Listing
Need to make a change to the photo or other information on this list?
Become an Evaluator
Become an Animal Actor Certified Evaluator (AACE) by completing the online course.
Certified Animal Actors
| Country Name | Country | State | City | Call Name | Sex | Date of Birth | Certification Number | Certification | Picture | Species | Breed | Website | Contact Info |
| --- | --- | --- | --- | --- | --- | --- | --- | --- | --- | --- | --- | --- | --- |
| Canada | | AB | Calgary | KoKo | Female/Femelle | 09/25/2020 | Level 3 | | | Dog | *Mixed Breed | | |
| Canada | | AB | Calgary | KoKo | Female/Femelle | 09/25/2020 | Level 4 | | | Dog | *Mixed Breed | | |
| USA | | CO | Colorado Springs | Infinity | Male/Mâle | 02/03/2019 | Level 1 | | | Dog | Shetland Sheepdog | | |
| Canada | | ON | Breslau | Hawkeye | Male/Mâle | 10/12/2021 | Level 2 | | | Dog | German Shepherd Dog | | sue@dogsinthepark.ca |
| USA | | IL | Winthrop Harbor | Badger | Male/Mâle | 07/19/2022 | Level 2 | | | Dog | Alaskan Malamute | | wonderdogamy@gmail.com |
| USA | | MA | Milford | Venus | Female/Femelle | 10/04/2021 | Level 1 | | | Dog | Border Collie | | alexis_arndt2244@yahoo.com |
| Germany | | | Hannover | Omari | Male/Mâle | 07/20/2015 | Level 1 | | | Dog | Cavalier King Charles Spaniel | | www.raqs-shazadi.de info@raqs-shazadi.de |
| USA | | | | Athena | Female/Femelle | 08/18/2021 | Level 4 | | | Dog | Belgian Malinois | | liz.kovick@gmail.com 708-200-4624 |
| United Kingdom | | East Sussex | Polegate | Jane | Female/Femelle | 01/09/2018 | Level 3 | | | Dog | Pomeranian | | e-mail: funtrickdog@gmail.com, location: East Sussex, United Kingdom, mobile: 00447791337232, Website: trick-dog-training.co.uk |
| USA | | CA | Mission Viejo | Reign | Female/Femelle | 10/28/2021 | Level 2 | | | Dog | Australian Cattle Dog | | Ravens444@gmail.com |
| USA | | CA | Los Alamitos | Piper | Female/Femelle | 10/28/2021 | Level 1 | | | Dog | Australian Shepherd | | bobbi.usd@aol.com |
| Canada | | ON | Guelph | Zero | Male/Mâle | 02/27/2022 | Level 1 | | | Dog | Australian Shepherd | | 519-362-9927, laura.harper0790@gmail.com |
| USA | | TX | Rockwall | Astra | Female/Femelle | 09/17/2017 | Level 3 | | | Dog | Yakutian Laika | | 903-647-5823 siberpowe@zoho.com |
| Canada | | BC | Ucluelet | Mierda | Female/Femelle | 05/29/2018 | Level 3 | | | Dog | Rottweiler | | ATHappyDogs@gmail.com |
| USA | | | | Cabo | Male/Mâle | 01/04/2011 | Level 1 | | | Dog | Basset Hound | | Popgoesthebasset@gmail.com |
| Belgium | | Antwerp | Turnhout | Loekie | Male/Mâle | 08/13/2014 | Level 1 | | | Dog | Löwchen | | Xakayna@gmail.com |
| USA | | CA | Cypress | Poppins | Female/Femelle | 06/21/2021 | Level 1 | | | Dog | Collie (Rough) | | Corinne Smith. Corinne&k9s@gmail.com |
| USA | | FL | Pensacola | Poppy | Female/Femelle | 12/15/2018 | Level 1 | | | Dog | Basset Hound | | Popgoesthebasset@gmail.com |
| USA | | NV | | Raelor | Male/Mâle | 09/06/2020 | Level 1 | | | Dog | Dogue de Bordeaux | | toni@rogueartists.com |
| USA | | OH | Streetsboro | Bodhi | Male/Mâle | 08/25/2018 | Level 5 | | | Dog | Border Collie | | Janice Wenig & Bodhi 216-403-3566 jwenig@me.com @bodhimybestfurryfriend |
| United Kingdom | | | | Monty | Male/Mâle | | Level 1 | | | Dog | Labrador Retriever | | |
| USA | | MD | Baltimore | Jimmy Crabcakes | Male/Mâle | 04/26/2017 | Level 2 | | | Dog | *Mixed Breed | | 443-540-1566 Loriwoof@gmail.com |
| USA | | VA | Warrenton | Sequel | Female/Femelle | 01/28/2019 | Level 3 | | | Dog | *Mixed Breed | | 425.273.0858, k.litchford@hotmail.com |
| USA | | WA | Lynden | Gravy | Female/Femelle | 09/23/2019 | Level 5 | | | Dog | Labrador Retriever | | nhask2021@gmail.com 360-201-2085 |
| USA | | AP | APO | Hemi | Male/Mâle | 01/17/2017 | Level 1 | | | Dog | Boxer | | Brooke.hoover99@gmail.com 5154948508 |
| USA | | TX | San Antonio | Callie | Female/Femelle | 05/22/2022 | Level 1 | | | Dog | *Mixed Breed | | (210) 240-0005, susanbrasel@gmail.com |
| United Kingdom | | Dumfries And Galloway | Lockerbie | Velos | Female/Femelle | 07/28/2021 | Level 3 | | | Dog | German Shorthaired Pointer | | graysk9academy@yahoo.com |
| Czech Republic | | 13-Stodulky | Praha | Prince | Male/Mâle | 05/21/2019 | Level 2 | | | Dog | Border Collie | | carol@unbordered.cz |
| United Kingdom | | | Norfolk | Zerin | Male/Mâle | 12/20/2017 | Level 4 | | | Dog | Chinese Crested (Powder Puff) | | zerin@pointeer.net |
| USA | | GA | Alpharetta | Flirt | Female/Femelle | 12/23/2013 | Level 3 | | | Dog | Border Collie | | Anita Tate Academy Dog Sports, LLC DrAnitaTate@gmail.com 678-301-9414 Alpharetta, GA Facebook: Academy Dog Sports & Anita L Tate |
| USA | | GA | Alpharetta | Katniss | Female/Femelle | 10/04/2014 | Level 3 | | | Dog | German Wirehaired Pointer | | Anita Tate Academy Dog Sports, LLC DrAnitaTate@gmail.com 678-301-9414 Alpharetta, GA Facebook: Academy Dog Sports & Anita L Tate |
| USA | | TN | Hixson | Martini | Male/Mâle | 09/10/2020 | Level 2 | | | Dog | Poodle (Toy) | | Mary Holland 423-364-4271 dutchflwrgrl@gmail.com |
| USA | | SC | Central | Phoenix | | | Level 1 | | | Dog | Border Collie | | |
| USA | | TN | Chattanooga | StanLee | Male/Mâle | 03/19/2021 | Level 2 | | | Dog | Vizsla | | 423-637-1225 |
| USA | | TN | Chattanooga | Strider | Male/Mâle | 10/06/2013 | Level 2 | | | Dog | Vizsla | | 423-637-1225 |
| USA | | WV | Coal City | Skeeboi | | | Level 2 | | | Dog | *Mixed Breed | | |
| Canada | | AB | Calgary | Ray | Male/Mâle | 06/21/2019 | Level 1 | | | Dog | Nova Scotia Duck Tolling Retriever | | Anton Ovtchinnikov (587-439-7538) anton.zetland@gmail.com |
| United Kingdom | | Warwickshire | Baginton | Brodie | Female/Femelle | 09/05/2010 | Level 1 | | | Dog | Lurcher | | Lan.ward84@gmail.com |
| United Kingdom | | | | Toby | Male/Mâle | 07/07/2012 | Level 5 | | | Dog | English Springer Spaniel | | |
| USA | | OH | Hubbard | Dylan | Male/Mâle | 04/27/2015 | Level 5 | | | Dog | Collie (Rough) | | 330-550-5547 staffordpm@gmail.com |
| USA | | TX | San Antonio | JJ | Female/Femelle | 01/13/2022 | Level 1 | | | Dog | Chinese Crested | | (210) 240-0005, susanbrasel@gmail.com |
| United Kingdom | | Renfrewshire | Johnstone | Charlotte | Female/Femelle | | Level 5 | | | Dog | Chihuahua | | |
| USA | | MD | Hyattsville | Taz | Female/Femelle | | Level 5 | | | Dog | Australian Shepherd | | |
| USA | | MD | White Plains | Remi | Female/Femelle | | Level 5 | | | Dog | *Mixed Breed | | |
| USA | | CA | Escondido | Frida Pawlo | Female/Femelle | 06/12/2019 | Level 1 | | | Dog | *Mixed Breed | | 442-500-5364 moore.keira@gmail.com Instagram @frida_pawlo_does_tricks |
| Canada | | BC | Harrison Hot Springs | Youna | Female/Femelle | 03/20/2018 | Level 1 | | | Dog | Belgian Malinois | | kerthomas@gmail.com |
| USA | | CA | Mission Viejo | Ruby | Female/Femelle | 05/27/2017 | Level 2 | | | Dog | Australian Cattle Dog | | Ravens444@gmail.com |
| USA | | IL | Oglesby | Saga | Female/Femelle | 05/16/2016 | Level 4 | | | Dog | Australian Shepherd | | 815-258-3231 Gayle@bigrunaussies.com |
| USA | | IL | Ottawa | Theo | Male/Mâle | 09/26/2020 | Level 5 | | | Dog | German Shepherd Dog | | Phone 815.228.2461 Pbooras2000@yahoo.com |
| United Kingdom | | Derbyshire | Derby | Willow | | | Level 1 | | | Dog | Golden Retriever | | |
| United Kingdom | | London | | Sydney | Male/Mâle | 01/25/2016 | Level 1 | | | Dog | Mi-Ki | | +44 7790907779 |
| USA | | IL | Ottawa | Vera | Female/Femelle | 02/16/2018 | Level 5 | | | Dog | German Shepherd Dog | | Phone 815.228.2461 Pbooras2000@yahoo.com |
| Canada | | BC | Smithers | Honey | Female/Femelle | 04/12/2016 | Level 3 | | | Dog | Labrador Retriever | | katemidwinter17@icloud.com phone number 250 218 4899 |
| USA | | IL | Winthrop Harbor | Amy | Female/Femelle | 09/18/2013 | Level 5 | | | Dog | Alaskan Malamute | | wonderdogamy@gmail.com |
| USA | | OR | Tigard | Zipper | | | Level 1 | | | Dog | | | |
| USA | | OR | Tigard | Wicked | | | Level 1 | | | Dog | Whippet | | |
| The Netherlands | | Amstelveen | Amstelveen | Mazikeen | Female/Femelle | 10/30/2021 | Level 5 | | | Cat | Cat | | anndijsktra1402@gmail.com Savannah |
| USA | | IN | Indianapolis | Storm | Female/Femelle | 02/26/2015 | Level 1 | | | Dog | Shetland Sheepdog | | shetland@icloud.com 317.201.9972 |
| USA | | IN | Indianapolis | Drift | Male/Mâle | 12/29/2021 | Level 1 | | | Dog | Shetland Sheepdog | | shetland@icloud.com 317.201.9972 |
| Canada | | BC | Mission | Yokai | Female/Femelle | 05/28/2018 | Level 1 | | | Dog | *Mixed Breed | | Leanne Goggin Email: leanne_goggin@hotmail.ca |
| Canada | | QC | Low | Zippo | Male/Mâle | 09/25/2021 | Level 1 | | | Dog | Lagotto Romagnolo | | 1-613-796-3706 Anneskarzenski@gmail.com |
| Canada | | QC | Low | Soia | Female/Femelle | 06/25/2021 | Level 1 | | | Dog | Lagotto Romagnolo | | 1-613-796-3706 Anneskarzenski@gmail.com |
| Canada | | QC | Low | Dalia | Female/Femelle | 06/13/2021 | Level 1 | | | Dog | Lagotto Romagnolo | | 1-613-796-3706 Anneskarzenski@gmail.com |
| USA | | IN | Mulberry | Poppy | Female/Femelle | 03/12/2018 | Level 2 | | | Dog | *Mixed Breed | | 317-446-9634 mary2007indy@yahoo.com |
| USA | | NJ | Mount Laurel | Sasha | Female/Femelle | 04/27/2017 | Level 1 | | | Dog | Dachshund (Miniature) | | Karen Falciani |
| USA | | LA | Shreveport | Finn | Male/Mâle | 05/05/2019 | Level 1 | | | Dog | Border Collie | | mockingbirdbcs@gmail.com |
| USA | | CA | Pleasant Hill | Apex | | | Level 1 | | | Dog | *Mixed Breed | | |
| USA | | CT | West Haven | Jane | | | Level 1 | | | Dog | Miniature American Shepherd | | |
| USA | | AK | Eagle River | Munchie | Male/Mâle | 01/01/2015 | Level 1 | | | Horse | Horse (Miniature) | | Linda@highvaleyranch.com |
| Canada | | SK | Lloydminster | Woodsie | Male/Mâle | 05/25/2014 | Level 1 | | | Dog | American Bully | | contact@bordercitybullies.com |
| USA | | MD | Berwyn Heights | Njala | Female/Femelle | 09/10/2020 | Level 1 | | | Dog | *Mixed Breed | | barbara.frasl@gmail.com |
| USA | | MD | Derwood | Lulu | Female/Femelle | | Level 1 | | | Dog | *Mixed Breed | | carolm1210@gmail.com 301-947-4546 |
| USA | | MI | Canton | Stumpy | | | Level 1 | | | Dog | *Mixed Breed | | |
| USA | | WI | Viroqua | Cupid | | | Level 1 | | | Dog | | | |
| USA | | WI | Richfield | Onya | | | Level 1 | | | Dog | Labrador Retriever | | |
| USA | | WI | Colgate | Tracker | | | Level 1 | | | Dog | Labrador Retriever | | |
| USA | | CA | Hemet | Luna | Female/Femelle | 06/30/2015 | Level 1 | | | Dog | Belgian Sheepdog | | 951-316-1020 Agilityluna1982@gmail.com |
| Australia | | QLD | Dundowran | Leo | Male/Mâle | 02/06/2020 | Level 1 | | | Dog | *Mixed Breed | | Nicki Miller 0458216880, trix.trickdog@gmail.com |
| USA | | CA | Acton | Gibson | | | Level 1 | | | Dog | German Pinscher | | Ladonna Loken 661-810-5166 agileminpins@aol.com |
| Canada | | | | Calliope | | | Level 1 | | | Dog | | | |
| Canada | | BC | | Rocco | | | Level 1 | | | Dog | | | |
| United Kingdom | | Lancashire | Preston | Lenny | Male/Mâle | 03/10/2019 | Level 1 | | | Dog | *Mixed Breed | | prestontrickdogs@outlook.com |
| USA | | CA | Woodland | Cassi | Female/Femelle | 01/27/2017 | Level 1 | | | Dog | Australian Shepherd | | 510-967-6587 poetjilly@gmail.com |
| USA | | CA | West Covina | Loki | Male/Mâle | 08/08/2019 | Level 1 | | | Dog | Belgian Sheepdog | | (626)893-3465, horseproxie@gmail.com |
| USA | | CA | Sacramento | Waffles | Female/Femelle | 03/26/2018 | Level 1 | | | Dog | *Mixed Breed | | wafflesandwesley@gmail.com |
| USA | | GA | Peachtree City | Kinna | Female/Femelle | 05/27/2021 | Level 5 | | | Dog | Belgian Malinois | | Natalia Nizker; nnizker@yahoo.com 770-990-5692 |
| USA | | GA | Peachtree City | Tabby | Female/Femelle | 10/10/2017 | Level 5 | | | Dog | German Shepherd Dog | | Natalia Nizker; nnizker@yahoo.com 770-990-5692 |
| USA | | AK | Eagle River | Zaire | Male/Mâle | 06/27/2002 | Level 1 | | | Horse | Horse | | Linda@highvaleyranch.com |
| USA | | FL | Cape Coral | Tucker | | | Level 2 | | | Dog | Golden Retriever | | |
| Germany | | | Hamburg | Emmely | Female/Femelle | 02/03/2012 | Level 5 | | | Dog | West Highland White Terrier | | |
| United Kingdom | | East Sussex | Polegate | Rebel | Male/Mâle | 10/30/2015 | Level 5 | | | Dog | Jack Russell Terrier | | e-mail: funtrickdog@gmail.com, location: East Sussex, United Kingdom, mobile: 00447791337232, Website: trick-dog-training.co.uk |
| USA | | AZ | Fountain Hills | Trouble | Female/Femelle | 08/27/2021 | Level 2 | | | Dog | West Highland White Terrier | | lambert.katie@gmail.com 480-358-8483 |
| USA | | FL | Cape Coral | Sherlock | Male/Mâle | 07/12/2020 | Level 2 | | | Dog | *Mixed Breed | | |
| USA | | FL | Cape Coral | Titus | Male/Mâle | 09/02/2019 | Level 2 | | | Dog | *Mixed Breed | | |
| USA | | CA | Sunset Beach | Bandit | Male/Mâle | 02/21/2021 | Level 1 | | | Dog | *Mixed Breed | | Yo Armendariz Cell 714.727.6494 Email: info@caninelearningacademy.com |
| USA | | CA | Sunset Beach | Bentley | Male/Mâle | 05/14/2014 | Level 1 | | | Dog | *Mixed Breed | | Yo Armendariz Cell 714.727.6494 Email: info@caninelearningacademy.com |
| Canada | | BC | Rosedale | Lil Evil | | | Level 1 | | | Dog | *Mixed Breed | | |
| USA | | | | Samson | Male/Mâle | | Level 1 | | | Dog | Saint Bernard | | |
| USA | | NY | Williamsville | Beau | | | Level 3 | | | Dog | *Mixed Breed | | Bonnie Kordasiewicz Angylbuddie@gmail.com 716-479-0588 |
| USA | | OH | Sandusky | Brooklyn | | | Level 1 | | | Dog | Dalmatian | | |
| USA | | PA | Pittsburgh | Hercules | | | Level 2 | | | Dog | *Mixed Breed | | escheidmantel@gmail.com 412-728-8115 |
| United Kingdom | | Greater Manchester | Sale | Luna | Female/Femelle | 07/04/2016 | Level 5 | | | Dog | German Shepherd Dog | | DiamondRogue1@outlook.com |
| USA | | MA | Longmeadow | Ollie | Male/Mâle | | Level 2 | | | Dog | *Mixed Breed | | gailjshapiro@gmail.com. 413 335 2305. 264 Green Hill Rd Longmeadow, Ma 01106 |
| Australia | | NSW | Taralga | Cena | Male/Mâle | 09/01/2021 | Level 1 | | | Dog | Australian Cattle Dog | | tablerockacds@gmail.com |
| Australia | | NSW | Taralga | Bernie | Male/Mâle | | Level 5 | | | Dog | Bernese Mountain Dog | | tablerockacds@gmail.com |
| Canada | | MB | Winnipeg | Zorro | Male/Mâle | 03/28/2021 | Level 1 | | | Dog | Havanese | | Suzanne McKay (email: shm@mymts.net) |
| USA | | MI | Grosse Pointe Woods | Jeter | | | Level 1 | | | Dog | | | |
| USA | | MI | Ionia | Rossi | | | Level 1 | | | Dog | | | |
| USA | | MI | Farmington Hills | Huckabee | Male/Mâle | 01/01/2016 | Level 1 | | | Dog | Chihuahua | | Tenille7@msn.com 919-352-2327 |
| USA | | MI | Royal Oak | Pirate | | | Level 1 | | | Dog | Golden Retriever | | |
| The Netherlands | | Friesland | Schettens | Star | Female/Femelle | 12/19/2014 | Level 3 | | | Dog | Collie (Rough) | | Glamouracecollies@gmail.com |
| United Kingdom | | Wiltshire | Pewsey | Freddie | Male/Mâle | 10/21/2020 | Level 1 | | | Dog | *Mixed Breed | | Caroline.1212@hotmail.co.uk |
| USA | | MD | Mount Airy | Piper | Female/Femelle | 01/01/2018 | Level 5 | | | Dog | *Mixed Breed | | ruth@paddedcollars.com |
| Canada | | BC | Nanaimo | Marshall | Male/Mâle | 05/08/2020 | Level 3 | | | Dog | Shetland Sheepdog | | Ken Langelier Wildphotographs@gmail.com 1 (250) 714-8999 |
| USA | | MI | Cilo | Coda | Male/Mâle | 05/25/2021 | Level 2 | | | Dog | Vizsla | | ashleynikkininja@gmail.com |
| USA | | CA | Silverado | Fae | Female/Femelle | 02/05/2021 | Level 2 | | | Dog | Border Collie | | 949-230-9348 info@marionschuller.com |
| USA | | CA | Garden Grove | Rickee Jae | Female/Femelle | 06/08/2021 | Level 2 | | | Dog | German Pinscher | | robharrel1@yahoo.com |
| USA | | CA | Garden Grove | Danne Jo | Female/Femelle | 04/15/2012 | Level 2 | | | Dog | German Pinscher | | robharrel1@yahoo.com |
| USA | | CA | Stanton | Sonnet | Female/Femelle | 12/30/2013 | Level 2 | | | Dog | Silken Windhound | | starfyresilkens@sbcglobal.net (714) 399-5679 |
| USA | | PA | Washington | Pickles | Male/Mâle | 07/10/2020 | Level 2 | | | Dog | Pembroke Welsh Corgi | | DogMomager: Rikki Anagnostis Cell: (573) 821-0043 Email: Picklesthecutecorgi@gmail.com Website: www.picklespetportraits.com IG: @Picklesthecutecorgi |
| Germany | | | Winsen/Aller | My Way | Male/Mâle | 06/29/2018 | Level 3 | | | Dog | Australian Shepherd | | www.deerlands-aussies.de, Fon 49-01724165938, deerlands-aussies@t-online.de |
| USA | | PA | Norristown | Basil | Female/Femelle | 08/27/2018 | Level 2 | | | Dog | Australian Shepherd | | Jenny Garten, 610-563-6774, jenny.garten@gmail.com |
| Australia | | VIC | Cockatoo | Mellow Moon | Female/Femelle | 10/23/2020 | Level 5 | | | Dog | Shetland Sheepdog | | Gpigs@hotmail.com |
| Belgium | | | Tollembeek | Sarro | Male/Mâle | 08/18/2019 | Level 3 | | | Dog | Collie (Rough) | | contact@detolbeekhoeve.be +32495840322 |
| USA | | MN | Minneapolis | Jeep | Female/Femelle | 10/26/2018 | Level 5 | | | Dog | Keeshond | | Karen Sheahan 612-868-6373 ksheahan@comcast.net |
| USA | | NM | Cedar Crest | Raven | Male/Mâle | | Level 5 | | | Dog | Chihuahua | | Phone 845-978-4453, Deerhounder2000@yahoo. Com |
| USA | | MN | West Lakeland | Lumen | Female/Femelle | 12/03/2020 | Level 5 | | | Dog | White Swiss Shepherd | | Bluebreezedog@yahoo.com |
| Canada | | ON | Sarnia | Conan | Male/Mâle | 02/05/2017 | Level 4 | | | Dog | German Shepherd Dog | | hayleyandgandalf@sympatico.ca |
| USA | | VA | Front Royal | Carmine | Male/Mâle | 03/24/2016 | Level 5 | | | Dog | Australian Shepherd | | Susan Brogan K9s Rock Dog Training, LLC K9sRockDogTraining@gmail.com 703-606-4038 |
| USA | | FL | Hudson | Lily | Female/Femelle | 04/22/2019 | Level 5 | | | Dog | Border Collie | | Cell: 727-808-6724 Email: Lisa@Trickdogu.com |
| United Kingdom | | Scotland | Fort William | Rory | Male/Mâle | 02/06/2018 | Level 5 | | | Dog | Border Collie | | zsuzsi@btinternet.com |
| USA | | VA | Winchester | Risotto | Female/Femelle | 10/19/2021 | Level 2 | | | Dog | Samoyed | | headoftheclassdogtrainingllc@gmail.com |
| USA | | WV | Parkersburg | Baker May | Female/Femelle | 10/05/2018 | Level 2 | | | Dog | *Mixed Breed | | Aimee J. Phillips/ aimeephillips31@yahoo.com/304-483-3442 |
| USA | | GA | Peachtree City | Lilly | Female/Femelle | 03/26/2021 | Level 1 | | | Dog | Bullmastiff | | Jennifer Dykins, 770-658-4106, jennifer@slingco.com |
| United Kingdom | | Leicestershire | Leicester | Goose | Male/Mâle | 04/13/2021 | Level 3 | | | Dog | Poodle (Toy) | | goosethepoodle@gmail.com |
| USA | | NY | Mount Sinai | Reggie | Male/Mâle | 02/14/2013 | Level 5 | | | Dog | Keeshond | | |
| Thailand | | Bangkok | Sampantawong | Cara | Female/Femelle | 04/29/2021 | Level 1 | | | Dog | Pembroke Welsh Corgi | | 0905916444 Ann.pasutanon@gmail.com |
| USA | | PA | Canonsburg | Linc | Male/Mâle | 08/31/2020 | Level 5 | | | Dog | *Mixed Breed | | 727-207-4330, pawsup4dogtraining@gmail.com |
| USA | | IL | Chestnut | Furrari | Female/Femelle | 05/28/2018 | Level 1 | | | Dog | White Swiss Shepherd | | (309) - 339 - 6027 firesidefernweh@gmail.com |
| Thailand | | | Bangkok | Luna | Female/Femelle | 03/08/2021 | Level 1 | | | Dog | Pomeranian | | Natnisha +66638989239 natnisha.ahuja@gmail.com |
| Thailand | | | | Babo | Male/Mâle | 03/26/2017 | Level 1 | | | Dog | Pomeranian | | piyada.pat@gmail.com |
| Thailand | | | Bangkok | Oreo | Female/Femelle | 03/23/2021 | Level 1 | | | Dog | Schnauzer (Miniature) | | oreoschnauzer23@gmail.com |
| Thailand | | Bangkok | Chatuchak | Google | Female/Femelle | 02/01/2021 | Level 1 | | | Dog | Pembroke Welsh Corgi | | lalitapotchana@hotmail.com lineid: ploymbo |
| USA | | NY | Mount Sinai | Ray | Male/Mâle | 11/17/2013 | Level 5 | | | Dog | Keeshond | | |
| Canada | | ON | Kemptville | Nox | Female/Femelle | 12/25/2015 | Level 5 | | | Dog | German Shepherd Dog | | jancyw64@gmail.com |
| Canada | | ON | Courtland | Gemma | Female/Femelle | 01/24/2015 | Level 4 | | | Dog | *Mixed Breed | | Diana Underhill 211 Main Street , Courtland, ON, Canada 519-982-2081 |
| Canada | | ON | Reaboro | Bentley | Male/Mâle | 06/30/2017 | Level 3 | | | Dog | Whippet | | airbrush@xplornet.com |
| USA | | NJ | Pittstown | Jager | Male/Mâle | 04/03/2018 | Level 1 | | | Dog | Great Dane | | |
| USA | | CO | Windsor | Atlas | Male/Mâle | 05/12/2021 | Level 1 | | | Dog | German Shepherd Dog | | 201-936-5836 tracy.b.mask@gmail.com |
| USA | | MN | West Lakeland | Ally | Male/Mâle | 06/20/2015 | Level 5 | | | Dog | Belgian Tervuren | | Bluebreezedog@yahoo.com |
| Canada | | ON | Ottawa | Gambit | Male/Mâle | 11/16/2016 | Level 4 | | | Dog | Golden Retriever | | Nancy Trus dntrus@rogers.com |
| USA | | TX | Pampa | Annie | Female/Femelle | 02/24/2018 | Level 2 | | | Dog | Australian Shepherd | | Gail Nabors gnabors2@outlook.com 806-665-2793 |
| USA | | TX | Lipscomb | Rain | Female/Femelle | 01/28/2017 | Level 2 | | | Dog | Poodle (Standard) | | Kathryn Paul cattlekate13@yahoo.com 806-862-4573 home 806-480-0049 cell |
| USA | | MD | Elkridge | Duke | Male/Mâle | 07/20/2018 | Level 4 | | | Dog | *Mixed Breed | | charissmith96@gmail.com |
| USA | | OH | Columbus | Pogo | Male/Mâle | 01/01/2015 | Level 5 | | | Dog | *Mixed Breed | | judysrojas@yahoo.com 415-860-7994 |
| Sweden | | | Västerhaninge | Malte | Male/Mâle | 03/25/2020 | Level 1 | | | Dog | *Mixed Breed | | Maddie Larsson Ekovandring@gmail.com 0046730223553 |
| Canada | | ON | Chute à Blondeau | Pucci | Female/Femelle | 10/24/2019 | Level 3 | | | Dog | Parson Russell Terrier | | scpetit@bell.net |
| Canada | | SK | Regina | Korra | Female/Femelle | 06/24/2018 | Level 1 | | | Dog | Golden Retriever | | lerissathaver@hotmail.com |
| USA | | MO | Independence | Bently | Male/Mâle | 02/26/2013 | Level 5 | | | Dog | *Mixed Breed | | Beighley1woman@comcast.net 816-694-4669 |
| Germany | | | Darmstadt | Bran | Male/Mâle | 11/08/2017 | Level 3 | | | Dog | Chinese Shar-Pei | | caoimhe.sharpei@vodafonemail.de |
| USA | | MO | Lee's Summit | Sebastian | Male/Mâle | 12/26/2013 | Level 1 | | | Dog | German Shepherd Dog | | Cynthia Boles Cboles408@gmail.com |
| USA | | NJ | Milford | Finley | Female/Femelle | 10/26/2016 | Level 2 | | | Dog | Newfoundland | | twks@hotmail.com |
| USA | | CA | Redondo Beach | Phoebe | Female/Femelle | 01/21/2010 | Level 5 | | | Dog | Belgian Tervuren | | Dr. Pamela Regan pamelacregan@gmail.com (424) 212-3207 cell (310) 374-3573 landline |
| USA | | FL | | Markie | Male/Mâle | 12/12/2020 | Level 1 | | | Dog | Whippet | | 928-225-5477. djacobsenaz@gmail.com |
| USA | | NV | | Zuma | Female/Femelle | 05/14/2018 | Level 3 | | | Dog | Labrador Retriever | | chrisx2labs@yahoo.com 949-233-3445 |
| Canada | | QC | Gracefield | Pumba | Male/Mâle | 11/04/2017 | Level 1 | | | Dog | Anatolian Shepherd | | alexiagauthier0016@gmail.com 819-329-0016 |
| Canada | | ON | Port Perry | Fynnigan | Male/Mâle | 08/09/2019 | Level 5 | | | Dog | English Cocker Spaniel | | |
| Canada | | ON | Port Perry | Khia | Female/Femelle | 01/05/2010 | Level 5 | | | Dog | English Cocker Spaniel | | |
| Austria | | Steiermark | Waldstein | Axl | Male/Mâle | 11/16/2018 | Level 2 | | | Dog | Siberian Husky | | km.schoeller@gmail.com |
| Austria | | Straßengel | Gratwein | Asgard | Female/Femelle | 05/28/2021 | Level 1 | | | Cat | Cat | | gucat89@gmail.com |
| Austria | | Straßengel | Gratwein | Loki | Male/Mâle | 06/25/2020 | Level 2 | | | Dog | French Bulldog | | gucat89@gmail.com |
| USA | | CA | Westminster | Rhythm | Female/Femelle | 08/16/2015 | Level 4 | | | Dog | Nova Scotia Duck Tolling Retriever | | Lynn Berker dogtraininginoc@yahoo.com (714) 309-7654 |
| USA | | GA | Harlem | Oscar | Male/Mâle | 11/24/2017 | Level 1 | | | Dog | Boston Terrier | | (706) 466-9282 Charlieanneandoscar@gmail.com |
| USA | | GA | Harlem | Charlie Anne | Female/Femelle | 05/16/2013 | Level 1 | | | Dog | *Mixed Breed | | (706) 466-9282 Charlieanneandoscar@gmail.com |
| USA | | MI | Kalamazoo | Never | Male/Mâle | 10/17/2017 | Level 1 | | | Dog | Borzoi | | JERRIE LEE JARVIS 269-870-1692 UUDJINGLE58@GMAIL.COM |
| Canada | | ON | Tillsonburg | Sheena | Female/Femelle | 04/01/2019 | Level 2 | | | Dog | *Mixed Breed | | Owner: Charlene Williams Phone: 519-842-0480 Email: charlene.williams@familymail.ca |
| USA | | TX | Kermit | Nero | Male/Mâle | 04/22/2019 | Level 1 | | | Dog | Belgian Malinois | | 432-638-9334 Tiffanyeholley@gmail.com |
| USA | | TX | Kermit | Hades | Male/Mâle | 02/26/2015 | Level 1 | | | Dog | Belgian Malinois | | 432-638-9334 Tiffanyeholley@gmail.com |
| USA | | WA | | Ingret | Female/Femelle | 11/05/2020 | Level 1 | | | Chicken | Chicken | | discdoggin@gmail.com |
| United Kingdom | | West Midlands | Wolverhampton | Jasmine | Female/Femelle | 12/22/2018 | Level 5 | | | Dog | Border Collie | | jan.martin4444@gmail.com |
| Canada | | ON | Toronto | Nova | Female/Femelle | 04/22/2020 | Level 1 | | | Dog | Shetland Sheepdog | | lindzking2@gmail.com |
| Canada | | QC | St. Felix de Valois | Salty | Male/Mâle | 11/10/2014 | Level 1 | | | Dog | Jack Russell Terrier | | workingjacks@icloud.com |
| United Kingdom | | Kent | Canterbury | Maisie | Female/Femelle | 01/05/2019 | Level 1 | | | Dog | *Mixed Breed | | jo@mydogtricks.co.uk 07951487871 |
| United Kingdom | | West Midlands | Wolverhampton | Amber | Female/Femelle | 08/31/2012 | Level 5 | | | Dog | Border Collie | | jan.martin4444@gmail.com |
| United Kingdom | | | Falkirk | Scribbles | Female/Femelle | 04/21/2019 | Level 3 | | | Dog | *Mixed Breed | | Angela Wiltshire Angewilts1@gmail.com 07393835393 |
| United Kingdom | | West Midlands | Wolverhampton | Mattie | Male/Mâle | 07/12/2010 | Level 5 | | | Dog | Australian Cattle Dog | | jan.martin4444@gmail.com |
| USA | | VA | Front Royal | Q | Male/Mâle | 03/18/2020 | Level 2 | | | Dog | Australian Shepherd | | Susan Brogan K9s Rock Dog Training, LLC K9sRockDogTraining@gmail.com 703-606-4038 |
| United Kingdom | | | Warwickshire | Blaze | Male/Mâle | 07/29/2011 | Level 5 | | | Dog | Working Sheepdog | | |
| United Kingdom | | Warwickshire | Leamington Spa | Flash | Male/Mâle | 07/30/2011 | Level 4 | | | Dog | Working Sheepdog | | Canine.agility@ntlworld.com |
| United Kingdom | | West Midlands | Wolverhampton | Onyx | Male/Mâle | 11/16/2020 | Level 5 | | | Dog | Border Collie | | jan.martin4444@gmail.com |
| Australia | | Victoria | Trafalgar | Sprocket | Male/Mâle | 04/26/2015 | Level 5 | | | Dog | Border Collie | | nyangacollies@gmail.com |
| Australia | | Victoria | Trafalgar | Solan | Male/Mâle | 01/12/2011 | Level 5 | | | Dog | Border Collie | | nyangacollies@gmail.com |
| Canada | | ON | Winchester | Rousseau | Male/Mâle | 08/18/2015 | Level 5 | | | Dog | Poodle (Miniature) | | luvpets@hotmail.com |
| USA | | WV | Yellow Spring | Ziva | Female/Femelle | 03/14/2018 | Level 3 | | | Dog | Plott Hound | | Barbara Zeiger, (304) 856-3232, bzeiger2@gmail.com |
| Canada | | AB | Rocky View County | Envy | Female/Femelle | 10/26/2020 | Level 5 | | | Dog | Belgian Sheepdog | | |
| Germany | | | Darmstadt | Caoimhe | Female/Femelle | 06/02/2019 | Level 2 | | | Dog | Chinese Shar-Pei | | caoimhe.sharpei@vodafonemail.de |
| USA | | MN | Pillager | Swagger | Male/Mâle | 04/19/2021 | Level 2 | | | Dog | Miniature American Shepherd | | 2186400009 Waterfallaussie@yahoo.com |
| USA | | PA | Elizabeth | Truman | Male/Mâle | 09/25/2013 | Level 1 | | | Dog | Rottweiler | | 412-726-3508 Aqueen95@aol.com |
| Canada | | BC | Chilliwack | Catcha Later | Female/Femelle | 02/10/2020 | Level 2 | | | Dog | Papillon | | 16047991809 shanellemccormick@hotmail.com |
| Canada | | ON | Casselman | Archer | Male/Mâle | 05/28/2018 | Level 3 | | | Dog | Great Dane | | 613-878-4220 rightoncuedogs@hotmail.com |
| Canada | | On | Belleville | Rhody | Male/Mâle | 05/24/2014 | Level 1 | | | Dog | Yorkshire Terrier | | phillipscolleen1@gmail.com @rhodium_the_yorkie |
| United Kingdom | | North Yorkshire | Thoralby | Wally | Male/Mâle | 08/25/2020 | Level 1 | | | Dog | Cocker Spaniel | | 07581 260 664 claire_powell28@hotmail.com |
| United Kingdom | | North Yorkshire | Thoralby | Teddy Edward | Male/Mâle | 02/12/2011 | Level 1 | | | Dog | Jack Russell Terrier | | 07581 260 664 claire_powell28@hotmail.com |
| USA | | PA | Smithton | Little | Male/Mâle | 12/05/2016 | Level 3 | | | Dog | English Toy Spaniel | | 724.875.8001 noveldogs@hotmail.com |
| Canada | | BC | Courtenay | MeMe | Female/Femelle | 07/08/2017 | Level 2 | | | Dog | Samoyed | | dormosamoyed@yahoo.ca |
| Canada | | ON | Ottawa | Louis | Male/Mâle | 02/16/2019 | Level 4 | | | Dog | Cavalier King Charles Spaniel | | 613 746-0597 alexwood28@gmail.com |
| Canada | | AB | Carseland | Knot | Male/Mâle | 08/20/2009 | Level 5 | | | Dog | Golden Retriever | | website: www.goldcker.com email: mail@goldcker.com |
| United Kingdom | | | Bristol | Ollie | Male/Mâle | 03/14/2014 | Level 5 | | | Dog | Cocker Spaniel | | |
| USA | | FL | Clermont | Mimic | Female/Femelle | 04/02/2021 | Level 3 | | | Dog | Pomeranian | | @MyDisneyShadow |
| Canada | | AB | Airdrie | Lily | Female/Femelle | 10/16/2017 | Level 2 | | | Dog | Basenji | | 403-510-0039, lilronnie34@live.com |
| Canada | | QC | Vaudreuil-Dorion | Bailey | Female/Femelle | 07/11/2019 | Level 3 | | | Dog | *Mixed Breed | | marie.blondin@videotron.ca |
| Australia | | SA | Dulwich | Cookie | Female/Femelle | 11/30/2018 | Level 2 | | | Dog | English Cocker Spaniel | | tanya.woods1@gmail.com |
| United Kingdom | | London | London | Barnaby | Male/Mâle | 10/04/2015 | Level 5 | | | Dog | *Mixed Breed | | julieckite@hotmail.com |
| USA | | MN | Shakopee | Kimber | Female/Femelle | 04/16/2018 | Level 5 | | | Dog | Vizsla | | cjpriesz@gmail.com, 612-275-2302 |
| Canada | | ON | Kenora | Addie | Female/Femelle | 09/16/2018 | Level 3 | | | Dog | Golden Retriever | | Jilltodd3@hotmail.com |
| Canada | | QC | Richelieu | Spring | Female/Femelle | 09/06/2018 | Level 5 | | | Dog | Border Collie | | ascanin@hotmail.ca |
| United Kingdom | | Dyfed | Kilgetty | Ruby | Female/Femelle | 11/30/2017 | Level 1 | | | Dog | *Mixed Breed | | |
| Canada | | ON | Thornton | Ray | Male/Mâle | 03/06/2020 | Level 1 | | | Dog | Papillon | | Frostie@rogers.com |
| United Kingdom | | Leicestershire | Wigston | Robin | Male/Mâle | 02/06/2017 | Level 1 | | | Dog | Dachshund (Miniature) | | vjlee1976@yahoo.co.uk |
| Canada | | ON | Peterborough | Allen | Male/Mâle | 01/01/2021 | Level 1 | | | Dog | Miniature Pinscher | | kristakermer@gmail.com |
| Australia | | SA | Hillbank | Ajax | Male/Mâle | 10/23/2019 | Level 1 | | | Dog | Labrador Retriever | | |
| Australia | | SA | Hillbank | Bentley | Male/Mâle | 05/03/2018 | Level 1 | | | Dog | Labrador Retriever | | |
| Canada | | ON | South Huron | Sébastien | Male/Mâle | 05/24/2017 | Level 5 | | | Dog | Great Pyrenees | | pmedic333@hotmail.com 5197096678 |
| USA | | MN | Rochester | Zest | Female/Femelle | 03/06/2013 | Level 1 | | | Dog | Pyrenean Shepherd | | Agilicize@gmail.com |
| USA | | VA | Gainesville | Maris | Female/Femelle | 08/01/2014 | Level 1 | | | Dog | Labrador Retriever | | sam.helton05@gmail.com |
| USA | | | | Poseidon | Male/Mâle | 04/29/2015 | Level 1 | | | Dog | *Mixed Breed | | mahammond@verizon.net |
| USA | | MD | Owings Mills | Xander | Male/Mâle | 01/14/2018 | Level 5 | | | Dog | Great Pyrenees | | Diane Sammarco 410-504-2422 xandersammarco@gmail.com |
| USA | | MI | Belleville | Wigeon | Male/Mâle | 03/30/2009 | Level 2 | | | Dog | Dachshund (Miniature) | | keysown@yahoo.com |
| Canada | | ON | Oshawa | Whimzee | Female/Femelle | 02/02/2021 | Level 1 | | | Dog | *Mixed Breed | | Tabithaure@hotmail.com |
| USA | | | | Pearl | Female/Femelle | 10/29/2015 | Level 1 | | | Dog | Catahoula Leopard Dog | | mahammond@verizon.net |
| USA | | | | Myrra Bella | Female/Femelle | 07/29/2009 | Level 1 | | | Dog | Labrador Retriever | | mahammond@verizon.net |
| USA | | CA | North Hollywood | Taylie Swift | Female/Femelle | 12/17/2017 | Level 1 | | | Dog | Australian Shepherd | | |
| USA | | FL | Zephyrhills | Zippy | Female/Femelle | 10/11/2013 | Level 2 | | | Dog | Belgian Malinois | | Dianne Sanlorenzo, 904-233-1092 |
| Canada | | QC | Laval | Jack | Male/Mâle | | Level 2 | | | Dog | Shetland Sheepdog | | |
| United Kingdom | | | Liverpool | Raffi | Female/Femelle | 11/19/2020 | Level 3 | | | Dog | Bernese Mountain Dog | | 07403688667 Joelaybernese@gmail.com |
| USA | | OH | Leetonia | Mya | Female/Femelle | 07/13/2018 | Level 1 | | | Dog | German Coolie | | 330-402-1861 karenwisler@sbcglobal.net |
| USA | | WI | Westfield | Boomer | Male/Mâle | 11/15/2017 | Level 1 | | | Dog | *Mixed Breed | | 608-669-8167, 608-240-1257, js6271961@gmail.com |
| Canada | | QC | Ste-Hyacinthe | Métis | Male/Mâle | 06/25/2017 | Level 4 | | | Dog | Belgian Malinois | | rachellett26@hotmail.com, 514-502-6837 |
| Canada | | QC | Jonquière | Blizzard | Male/Mâle | 04/09/2019 | Level 3 | | | Dog | Siberian Husky | | julie.siberien@gmail.com |
| Canada | | QC | Jonquière | Boreal | Male/Mâle | 12/13/2012 | Level 3 | | | Dog | Siberian Husky | | julie.siberien@gmail.com |
| USA | | PA | Volant | Toby | Male/Mâle | 09/07/2012 | Level 1 | | | Dog | Shetland Sheepdog | | janremlo@msn.com |
| USA | | PA | Ellwood City | Nikita | Female/Femelle | 01/04/2018 | Level 1 | | | Dog | White Shepherd | | 724-674-4235 kathleeningram@yahoo.com |
| Canada | | QC | Montréal | Kiss | Female/Femelle | 11/24/2018 | Level 5 | | | Dog | Border Collie | | Krysthel Moore pitougraphe@icloud.com |
| United Kingdom | | Nottinghamshire | Nottingham | Patch | Male/Mâle | 12/01/2013 | Level 1 | | | Dog | Welsh Working Sheepdog | | |
| USA | | CA | Danville | Delta | Male/Mâle | 12/12/2019 | Level 1 | | | Dog | *Mixed Breed | | 213-446-7322 joannehlee@hotmail.com, Instagram @delta.deltadelta TikTok @deltaminishepadoodle |
| USA | | WI | Custer | Sirius | Female/Femelle | 06/02/2011 | Level 3 | | | Dog | Australian Shepherd | | renea@pawsitivelyunleashed.com |
| Canada | | BC | Nanaimo | Echo | Female/Femelle | 12/24/2018 | Level 4 | | | Dog | Akita (American) | | jasmine.janes@gmail.com |
| Dominican Republic | | Puerto Plata Province | | Fab | Female/Femelle | 04/07/2019 | Level 3 | | | Dog | Great Dane | | darla60814@hotmail.com 1-809-817-2637 |
| Dominican Republic | | Puerto Plata Province | | Dream | Male/Mâle | 11/09/2017 | Level 5 | | | Dog | Great Dane | | darla60814@hotmail.com 1-809-817-2637 |
| USA | | WV | Parkersburg | Jack | Female/Femelle | 04/05/2020 | Level 1 | | | Dog | Dachshund | | Aimee J. Phillips/ aimeephillips31@yahoo.com/304-483-3442 |
| Canada | | AB | Okotoks | Piper | Female/Femelle | 01/05/2017 | Level 1 | | | Dog | Basenji | | Kathy Davies / Summit Basenjis summitminpins@me.com / Calgary, Alberta, CANADA 🇨🇦 |
| Canada | | MB | Petersfield | Bill | Male/Mâle | 07/01/2018 | Level 5 | | | Dog | Saint Bernard | | |
| Dominican Republic | | Puerto Plata Province | | Maria | Female/Femelle | 07/18/2019 | Level 1 | | | Dog | Great Dane | | darla60814@hotmail.com 1-809-817-2637 |
| Dominican Republic | | Puerto Plata Province | | Shade | Female/Femelle | 04/05/2017 | Level 1 | | | Dog | Great Dane | | darla60814@hotmail.com 1-809-817-2637 |
| USA | | TX | | Nikki | Female/Femelle | 07/08/2019 | Level 1 | | | Dog | Poodle (Standard) | | Mary A Bengel 5502 Pioneer Creek San Antonio, Texas 78245 830-985 -9493 mbengel@swbell.net |
| Canada | | SK | Regina | Dori Time | Female/Femelle | 05/12/2017 | Level 1 | | | Dog | *Mixed Breed | | dogsden@icloud.com |
| USA | | MI | Kalamazoo | Bam | Male/Mâle | 05/26/2018 | Level 5 | | | Dog | Miniature American Shepherd | | Phone: 269-270-4240 Email: bamthemini@gmail.com Hometown: Kalamazoo, Michigan Instagram: instabamaussie TikTok: instabamaussie |
| United Kingdom | | Warwickshire | Leamington Spa | Dizzee | Female/Femelle | 06/16/2017 | Level 5 | | | Dog | Working Sheepdog | | Canine.agility@ntlworld.com |
| Canada | | AB | Okotoks | Ruby | Female/Femelle | 06/27/2020 | Level 1 | | | Dog | Basenji | | Kathy Davies / Summit Basenjis summitminpins@me.com / Calgary, Alberta, CANADA 🇨🇦 |
| Canada | | AB | Okotoks | Vinnie | Male/Mâle | 10/16/2017 | Level 1 | | | Dog | Basenji | | Kathy Davies / Summit Basenjis summitminpins@me.com / Calgary, Alberta, CANADA 🇨🇦 |
| Canada | | SK | Battleford | Peanut | Male/Mâle | 11/07/2016 | Level 1 | | | Dog | Golden Retriever | | 306-441-7528, Robyn.m@sasktel.net Saskatchewan, Canada |
| USA | | AK | Wasilla | Captain Jack | Male/Mâle | 05/16/2011 | Level 1 | | | Dog | Australian Shepherd | | 907-360-8229 |
| USA | | OH | Wauseon | Mabel | Female/Femelle | 07/04/2014 | Level 2 | | | Dog | American Staffordshire Terrier | | mcandyshell@gmail.com |
| Sweden | | | Bjuv | Dante | Male/Mâle | 04/25/2021 | Level 5 | | | Dog | Chihuahua | | Sassa_svensson@yahoo.se |
| Sweden | | | Bjuv | Noel | Male/Mâle | 10/28/2019 | Level 5 | | | Dog | Chihuahua | | Sassa_svensson@yahoo.se |
| USA | | FL | Palm Bay | SuperNova | Female/Femelle | 06/17/2017 | Level 4 | | | Dog | Siberian Husky | | Phone: 321-209-4880, Email: TrickDogTrainer@gmail.com |
| Canada | | QC | Chicoutimi | Olive | Female/Femelle | 07/11/2020 | Level 5 | | | Dog | Pug | | 819 523-0677 justine_girard22@hotmail.com |
| Canada | | QC | Coaticook | Jasper | Male/Mâle | 05/26/2018 | Level 1 | | | Dog | Shetland Sheepdog | | mo.jmosher@yahoo.com 819-640-7465 |
| New Zealand | | | Christchurch | Rocket | Female/Femelle | 05/28/2020 | Level 2 | | | Dog | Australian Koolie | | olli@pawesomefun.com |
| New Zealand | | | Christchurch | Neo | Male/Mâle | 01/01/2018 | Level 2 | | | Dog | Lurcher | | olli@pawesomefun.com |
| Canada | | ON | Weston | Emma | Female/Femelle | 01/25/2014 | Level 1 | | | Dog | Shetland Sheepdog | | Susan.Blais@rogers.com Blue Heavens Secret Love (Emma) |
| USA | | IL | Hickory Hills | Kenai | Female/Femelle | 07/20/2020 | Level 1 | | | Dog | Alaskan Malamute | | annagrobbooks@gmail.com |
| United Kingdom | | Cheshire | Holmes Chapel | Flame | Male/Mâle | 07/31/2012 | Level 2 | | | Dog | Border Collie | | alisonschofield@hotmail.com 0770530381 |
| USA | | PA | Newville | Enchanted | Female/Femelle | 05/27/2016 | Level 5 | | | Dog | Australian Shepherd | | 717-448-2245 bowwowdancer3@gmail.com |
| USA | | PA | Newville | Truly | Female/Femelle | 02/03/2013 | Level 5 | | | Dog | Australian Shepherd | | 717-448-2245 bowwowdancer3@gmail.com |
| Canada | | NB | Atholville | Jazmyne | Female/Femelle | 09/04/2019 | Level 5 | | | Dog | Border Collie | | canadasgall@hotmail.ca |
| USA | | VA | Winchester | Sorbetto | Male/Mâle | 09/26/2017 | Level 3 | | | Dog | Samoyed | | headoftheclassdogtrainingllc@gmail.com |
| USA | | VA | Winchester | Spumoni | Male/Mâle | 05/04/2011 | Level 3 | | | Dog | Samoyed | | headoftheclassdogtrainingllc@gmail.com |
| USA | | VA | Winchester | Biscotti | Female/Femelle | 03/06/2011 | Level 3 | | | Dog | Samoyed | | headoftheclassdogtrainingllc@gmail.com |
| USA | | MI | Lincoln Park | Captain Morgan | Male/Mâle | 02/28/2017 | Level 5 | | | Dog | *Mixed Breed | | Jennifer Bramble, Unicorn_mi@yahoo.com, 734-502-5849, 1720 Brest Ave, Linciln Park, MI 48146 |
| USA | | MO | Wright City | Eevee | Female/Femelle | 03/21/2021 | Level 2 | | | Dog | Border Collie | | jessicanoll91@gmail.com, 314-973-0720 |
| USA | | MO | Wright City | Freya | Female/Femelle | 05/15/2020 | Level 2 | | | Dog | Border Collie | | jessicanoll91@gmail.com, 314-973-0720 |
| USA | | MO | Wright City | Nymeria | Female/Femelle | 07/17/2018 | Level 2 | | | Dog | Border Collie | | jessicanoll91@gmail.com, 314-973-0720 |
| USA | | MO | Wright City | Luna | Female/Femelle | 08/18/2014 | Level 2 | | | Dog | Border Collie | | jessicanoll91@gmail.com, 314-973-0720 |
| USA | | MO | Wright City | Arya | Female/Femelle | 07/21/2017 | Level 2 | | | Dog | Golden Retriever | | jessicanoll91@gmail.com, 314-973-0720 |
| Canada | | QC | Sorel-Tracy | Billie | Female/Femelle | 02/04/2020 | Level 1 | | | Dog | Papillon | | 450-899-0347 lilylapuce7@gmail.com |
| Canada | | QC | Saint-Constant | Dio | Male/Mâle | 09/23/2020 | Level 1 | | | Dog | Shiba Inu | | mcgagnon11@hotmail.com 514-607-8939 |
| Canada | | ON | Echo Bay | Kevin | Male/Mâle | 08/01/2017 | Level 5 | | | Dog | Australian Shepherd | | PH 705-248-3274 E mail highrail.aussie@gmail.com |
| United Kingdom | | England | Royal Leamington Spa | Angus | Male/Mâle | 01/29/2021 | Level 1 | | | Rabbit | Rabbit | | |
| USA | | FL | Winter Park | Maera | Female/Femelle | 10/10/2017 | Level 3 | | | Dog | Alaskan Klee Kai | | christina@crescentservicedogs.com |
| Germany | | | Lichtenau | Yoshi | Male/Mâle | 08/09/2020 | Level 1 | | | Dog | Border Terrier | | 0173/1924907 drai-cin@gmx.de |
| USA | | VA | Stafford | Chloe | Female/Femelle | 01/01/2016 | Level 5 | | | Dog | *Mixed Breed | | (719) 233-2121, Chrissy1982us@hotmail.com |
| USA | | GA | Marietta | Ducky | Female/Femelle | 10/31/2014 | Level 5 | | | Dog | *Mixed Breed | | sopitouch@gmail.com |
| Canada | | BC | 150 Mile House | Gator | Male/Mâle | 09/06/2016 | Level 1 | | | Dog | Labrador Retriever | | Phone - 250-710-4761, e mail - paeichele@yahoo.com |
| Austria | | Styria | Zeltweg | Sunny | Male/Mâle | 11/20/2012 | Level 5 | | | Dog | Chihuahua (Long Coat) | | nina.hechelbacher@gmail.com |
| Germany | | | Lichtenau | Sina | Female/Femelle | 10/20/2010 | Level 1 | | | Dog | *Mixed Breed | | 0173/1924907 drai-cin@gmx.de |
| USA | | FL | Clermont | Hooper | Female/Femelle | 04/21/2015 | Level 2 | | | Dog | Pomeranian | | @MyDisneyShadow |
| USA | | MO | Raytown | Clanscey | Female/Femelle | 11/18/2017 | Level 1 | | | Dog | Great Pyrenees | | Startafire2tim1.6@gmail.com, (816) 801-0221 |
| USA | | PA | West Chester | Mavka | Female/Femelle | 08/23/2019 | Level 2 | | | Dog | Australian Cattle Dog | | allaosyp@gmail.com 4844722181 |
| Canada | | AB | Morrin | Dratini | Female/Femelle | 04/20/2019 | Level 1 | | | Dog | American Staffordshire Terrier | | (587)877-8671 harmoniousstate@gmail.com / vanillashadow12@gmail.com |
| Canada | | AB | Morrin | Evey | Female/Femelle | 01/10/2015 | Level 1 | | | Dog | American Staffordshire Terrier | | (587)877-8671 harmoniousstate@gmail.com / vanillashadow12@gmail.com |
| Canada | | ON | Kenora | Louie | Male/Mâle | 07/20/2014 | Level 3 | | | Dog | Golden Retriever | | Jilltodd3@hotmail.com |
| USA | | PA | Pittsburgh | Glinda | Female/Femelle | 08/25/2011 | Level 5 | | | Dog | Papillon | | PH 412-302-1337, EMAIL glinda321.ds@gmail.com |
| USA | | MD | Laurel | Dax | Male/Mâle | 08/31/2020 | Level 5 | | | Dog | German Shepherd Dog | | amy08.ah@gmail.com |
| USA | | VA | Amelia Courthouse | Legacy | Female/Femelle | 02/15/2015 | Level 5 | | | Dog | German Shepherd Dog | | Petlover27911@gmail.com |
| Canada | | ON | Newcastle | Shane | Male/Mâle | 04/01/2018 | Level 1 | | | Dog | Silken Windhound | | Ruth Ann Miller, 905 447 9927, andpuppydogtails@hotmail.ca |
| The Netherlands | | Amstelveen | Amstelveen | Diora | Female/Femelle | | Level 5 | | | Horse | Trakehner | | anndijsktra1402@gmail.com Savannah |
| USA | | IN | Greencastle | Zephyr | Male/Mâle | 12/10/2018 | Level 1 | | | Dog | Tibetan Spaniel | | 317-439-3178 corieonegsd@gmail.com |
| USA | | VA | Amelia Courthouse | Secret | Female/Femelle | 07/02/2021 | Level 4 | | | Dog | Australian Shepherd | | Petlover27911@gmail.com |
| USA | | VA | Amelia Courthouse | Rumor | Male/Mâle | 07/02/2021 | Level 4 | | | Dog | Australian Shepherd | | Petlover27911@gmail.com |
| USA | | VA | Amelia Courthouse | Stigma | Female/Femelle | 04/26/2019 | Level 4 | | | Dog | Carolina Dog | | Petlover27911@gmail.com |
| USA | | VA | Amelia Courthouse | Logic | Male/Mâle | 10/10/2018 | Level 4 | | | Dog | German Shepherd Dog | | Petlover27911@gmail.com |
| USA | | VA | Amelia Courthouse | Heaven | Female/Femelle | 10/10/2018 | Level 4 | | | Dog | German Shepherd Dog | | Petlover27911@gmail.com |
| USA | | VA | Amelia Courthouse | Hero | Male/Mâle | 01/05/2016 | Level 4 | | | Dog | German Shepherd Dog | | Petlover27911@gmail.com |
| USA | | WA | Kapowsin | Buck | Male/Mâle | 04/07/2021 | Level 5 | | | Dog | Staffordshire Bull Terrier | | 253-370-8170 heartforafrica@comcast.net |
| USA | | WA | Kapowsin | Sweet Pea | Female/Femelle | 01/15/2017 | Level 5 | | | Dog | Staffordshire Bull Terrier | | 253-370-8170 heartforafrica@comcast.net |
| Canada | | AB | St Albert | Nero | Male/Mâle | 11/02/2020 | Level 4 | | | Dog | Australian Cattle Dog | | spartank9trainer@gmail.com |
| Canada | | ON | Newcastle | Frolic | Female/Femelle | 08/08/2016 | Level 1 | | | Dog | French Bulldog | | Ruth Ann Miller, 905 447 9927, andpuppydogtails@hotmail.ca |
| USA | | FL | Vero Beach | Pearl | Female/Femelle | 02/21/2019 | Level 5 | | | Dog | *Mixed Breed | | Berkowitz.donna@yahoo.com |
| USA | | MO | Wright City | Apollo | Male/Mâle | 05/18/2015 | Level 1 | | | Dog | Belgian Malinois | | jessicanoll91@gmail.com, 314-973-0720 |
| USA | | OH | Hubbard | Logan | Male/Mâle | 05/06/2017 | Level 4 | | | Dog | Collie (Rough) | | 330-550-5547 staffordpm@gmail.com |
| Canada | | AB | Edmonton | Elita | Female/Femelle | 10/22/2019 | Level 3 | | | Dog | Great Dane | | Sherryorich@gmail.com |
| Canada | | AB | Edmonton | Optimus | Male/Mâle | 08/10/2017 | Level 3 | | | Dog | Great Dane | | Sherryorich@gmail.com |
| Canada | | NS | Middle Sackville | Lucifer | Male/Mâle | 03/14/2019 | Level 3 | | | Dog | French Bulldog | | ofAutumnK9@gmail.com |
| New Zealand | | | | Scout | Female/Femelle | 03/22/2013 | Level 5 | | | Dog | German Spitz (Kleinspitz) | | |
| USA | | MO | Wright City | Merida | Female/Femelle | 09/01/2019 | Level 1 | | | Dog | Border Collie | | jessicanoll91@gmail.com, 314-973-0720 |
| New Zealand | | | | Mika | Female/Femelle | 12/18/2011 | Level 5 | | | Dog | *Mixed Breed | | |
| United Kingdom | | Bedfordshire | Luton | Arthur | Male/Mâle | 05/26/2019 | Level 1 | | | Dog | Welsh Springer Spaniel | | Suemorphy@yahoo.co.uk |
| USA | | AK | Eagle River | Galena | Female/Femelle | 08/02/2010 | Level 1 | | | Dog | Alaskan Malamute | | Linda@highvaleyranch.com |
| Canada | | AB | Rocky View County | Fox | Male/Mâle | 11/21/2017 | Level 5 | | | Dog | Belgian Sheepdog | | |
| Canada | | QC | Rougemont | Ouimzie | Female/Femelle | 04/12/2021 | Level 1 | | | Dog | Border Collie | | v_gagnon08@hotmail.com Québec, Canada |
| United Kingdom | | Warwickshire | Leamington Spa | Pepa | Female/Femelle | 04/28/2021 | Level 5 | | | Dog | Working Sheepdog | | Canine.agility@ntlworld.com |
| USA | | MO | Poplar Bluff | Réka | Female/Femelle | | Level 1 | | | Dog | Vizsla | | Linda Kush 573-820-0484 sitandstayboarding@gmail.com |
| USA | | WA | Anacortes | Dylan Alexander | Male/Mâle | 10/16/2017 | Level 5 | | | Dog | *Mixed Breed | | www.DZK9Training.com |
| Canada | | ON | Bowmanville | Kenzie | Female/Femelle | 03/30/2009 | Level 5 | | | Dog | Border Collie | | 416-275-2501, stephanienoonan3@gmail.com |
| Canada | | ON | Newcastle | Kohl | Male/Mâle | | Level 1 | | | Dog | Silken Windhound | | Ruth Ann Miller, 905 447 9927, andpuppydogtails@hotmail.ca |
| Canada | | QC | Gatineau | Daisy | Female/Femelle | 10/26/2016 | Level 1 | | | Dog | Shetland Sheepdog | | laflammelinda@hotmail.com |
| USA | | MI | West Bloomfield | Dasha | Female/Femelle | 03/04/2018 | Level 1 | | | Dog | Labrador Retriever | | Iradetroit@yahoo.com , 248 767 6967 |
| USA | | UT | Magna | Kya | Female/Femelle | 10/01/2016 | Level 1 | | | Dog | Shetland Sheepdog | | kyasparkle@yahoo.com |
| United Kingdom | | ST.ALBANS | BRICKET WOOD | Eevee | Female/Femelle | 09/14/2019 | Level 1 | | | Dog | Chihuahua | | naomihosker@hotmail.com, 07855 241964 |
| USA | | AZ | Golden Valley | Karma | Female/Femelle | 07/18/2018 | Level 2 | | | Dog | German Shepherd Dog | | 928-530-4605, k9pawsbehaviordogtraining@gmail.com |
| Canada | | BC | Langley | Saphira | Female/Femelle | 12/01/2020 | Level 1 | | | Dog | Rhodesian Ridgeback | | 604-353-1675 wyndragonrrs@gmail.com |
| USA | | PA | Leesport | Gromit | Male/Mâle | 06/10/2014 | Level 1 | | | Dog | Petit Basset Griffon Vendéen | | 610-203-3228, Cleverhounddogtraining@gmail.com |
| Belgium | | Antwerp | Turnhout | Rosie | Female/Femelle | 01/29/2021 | Level 1 | | | Dog | Löwchen | | Xakayna@gmail.com |
| Canada | | AB | Cypress County | Bella | Female/Femelle | 04/11/2016 | Level 5 | | | Dog | Border Collie | | 403-866-4099, vanessaloveseth@gmail.com |
| United Kingdom | | Gloucestershire | Cheltenham | Biggles | Male/Mâle | 08/11/2008 | Level 2 | | | Dog | Irish Terrier | | |
| United Kingdom | | Gloucestershire | Cheltenham | Zita | Female/Femelle | 05/10/2012 | Level 2 | | | Dog | Lagotto Romagnolo | | |
| USA | | MI | Allenton | Ghost | Male/Mâle | 09/02/2018 | Level 1 | | | Dog | White Swiss Shepherd | | serenity.valley.ws@gmail.com |
| Canada | | BC | Langley | Diva | Female/Femelle | 09/14/2018 | Level 1 | | | Dog | Belgian Malinois | | rebelo.ivy@gmail.com |
| Canada | | QC | Baie Comeau | Enjoy | Female/Femelle | 07/29/2019 | Level 1 | | | Dog | Australian Shepherd | | 1-418-297-7906 manuebuss@hotmail.com |
| United Kingdom | | Derbyshire | Ashbourne | Bo Diddley | Male/Mâle | 09/19/2019 | Level 1 | | | Dog | Labrador Retriever | | abc4dogs@btinternet.com, Tel: 07949727019 |
| USA | | IL | Peoria | Sadie | Female/Femelle | 03/04/2018 | Level 3 | | | Dog | *Mixed Breed | | (309) 922-1131, Jlapke@mail.bradley.edu |
| USA | | PA | Orefield | Midas | Male/Mâle | 08/09/2014 | Level 1 | | | Dog | Golden Retriever | | Alldogssniff@gmail.com |
| USA | | WA | Anacortes | Zendora | Female/Femelle | 12/23/2020 | Level 1 | | | Dog | Papillon | | www.DZK9Training.com |
| United Kingdom | | England | Royal Leamington Spa | Bobby | Male/Mâle | 04/23/2016 | Level 5 | | | Dog | Labrador Retriever | | |
| USA | | TX | San Antonio | Gibbs | Male/Mâle | 04/30/2016 | Level 1 | | | Dog | American Hairless Terrier | | (210) 240-0005, susanbrasel@gmail.com |
| Canada | | MB | Landmark | Harvest | Female/Femelle | 12/06/2020 | Level 1 | | | Dog | Australian Shepherd | | 204-997-3245 |
| USA | | CA | Berkeley | Zion Johnson | Male/Mâle | 03/01/2016 | Level 1 | | | Dog | Australian Cattle Dog | | (831)588-7835 |
| Canada | | AB | Cypress County | Cora | Female/Femelle | 04/11/2016 | Level 5 | | | Dog | Border Collie | | 403-866-4099, vanessaloveseth@gmail.com |
| United Kingdom | | Berkshire | Binfield | Alita | Female/Femelle | 07/25/2019 | Level 2 | | | Dog | Cocker Spaniel (working) | | 07929 905005 Vickiyoung20@googlemail.com |
| USA | | WI | Franksville | Xena | Female/Femelle | 01/25/2012 | Level 3 | | | Dog | Basset Hound | | 414 405 3406, cheryl@agilitybassets.com |
| Canada | | BC | Abbotsford | Emilie | Female/Femelle | 04/05/2019 | Level 1 | | | Dog | Belgian Tervuren | | info@tugdogtug.com |
| Canada | | QC | Chicoutimi | Viktor | Male/Mâle | 03/25/2019 | Level 2 | | | Dog | Pug | | culturechiens@hotmail.com |
| USA | | OR | Creswell | Gracie | Female/Femelle | 03/15/2017 | Level 3 | | | Dog | Newfoundland | | tiffk9@gmail.com |
| Australia | | NSW | Taralga | Sylvester | Male/Mâle | 11/14/2019 | Level 2 | | | Cat | Cat | | tablerockacds@gmail.com |
| Canada | | BC | West Kelowna | Fancy | Female/Femelle | 09/18/2018 | Level 1 | | | Dog | Belgian Sheepdog | | 3581 Brenda Lee Rd West Kelowna, BC, Canada, 778-754-5655 |
| USA | | MO | Dexter | Daisy | Female/Femelle | 09/07/2015 | Level 1 | | | Dog | Labrador Retriever | | 573-614-0263 k9bizco@yahoo.com |
| USA | | TN | Rutledge | Mason | Male/Mâle | 07/02/2015 | Level 1 | | | Dog | English Pointer | | Email: mixeddog@aol.com Phone: 916-412-3915 |
| USA | | TN | Rutledge | Pearl | Female/Femelle | 03/08/2013 | Level 1 | | | Dog | Labrador Retriever | | Email: mixeddog@aol.com Phone: 916-412-3915 |
| Australia | | NSW | Taralga | Dusty | Male/Mâle | 02/14/2020 | Level 1 | | | Dog | Australian Cattle Dog | | tablerockacds@gmail.com |
| United Kingdom | | Warwickshire | Warwick | Dougal | Male/Mâle | 04/15/2020 | Level 5 | | | Dog | *Mixed Breed | | |
| United Kingdom | | Warwickshire | Leamington Spa | Jay-Z | Male/Mâle | 07/29/2020 | Level 5 | | | Dog | Working Sheepdog | | Canine.agility@ntlworld.com |
| USA | | TN | Birchwood | Griffin | Male/Mâle | 06/07/2013 | Level 1 | | | Dog | Glen of Imaal Terrier | | Whollyterriers@gmail.com |
| USA | | CA | Leona Valley | Kimba | Female/Femelle | 11/06/2014 | Level 5 | | | Dog | Weimaraner | | kyra@domorewithyourdog.com, 661-803-5829 |
| Country Name | | State | | | | | | | | Species | Breed | | |