Canadian Kennel Club (CKC)
🇨🇦 Learn how to register your trick dog titles with CKC 🇨🇦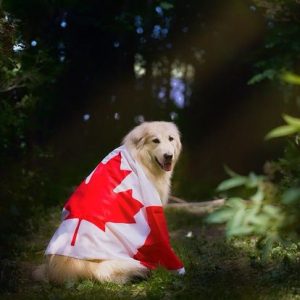 The CKC will record titles earned by Do More With Your Dog. The owner must submit their Do More With Your Dog certificate (PDF copy is fine), along with a fee to CKC. The CKC will place the title on the dog's record and produce a certificate.
Earn your trick title through Do More With Your Dog!
CKC recognizes the following Trick Titles
Novice Trick Dog (NTD)
Intermediate Trick Dog (ITD)
Advanced Trick Dog (ATD)
Expert Trick Dog (ETD)
Trick Dog Champion (TDCH)
Trick Dog Grand Champion (TDGCH)
Novice Trick Dog Masters (NTD-M)
Intermediate Trick Dog Masters (ITD-M)
Advanced Trick Dog Masters (ATD-M)
Expert Trick Dog Masters (ETD-M)
Trick Dog Champion Masters (TDCH-M) [submit after January 1, 2024]
Trick Dog Register of Merit (TD-ROM)
Be registered with CKC
Your dog must have either a CKC Registration Number, a Performance Event Number, a CCN Number, a Miscellaneous Certification Number or an Event Registration Number.
Submit the following to CKC:
A copy of your Dog More With Your Dog title certificate (we email you a PDF certificate, which you may use)
A fee of CAD$20 (check their Schedule of Fees line item "Title Certificates-Non CKC Event Titles")