What is Canine Conditioning Fitness?
Physical fitness is just as important for dogs as it is for people.
Improving your dog's fitness and health can increase their lifespan and limit vet visits as they get older. It reduces their risk of sports-related injury, joint problems, and arthritis. Dogs who are conditioned and healthy tend to live happier and more playful lives.

It's Easier Than Ever!
Kyra's widely popular Canine Conditioning workshops are now available in the palm of your hand, with easy to follow step-by-step instructions and photos.
Learn innovative ways to work with props such as hoops, balls, inflatables, and ladders as your dog improves in five components of fitness: flexibility, balance, stamina, coordination, and strength.
Let's get started!
We offer 3 ways to practice Canine Conditioning Fitness…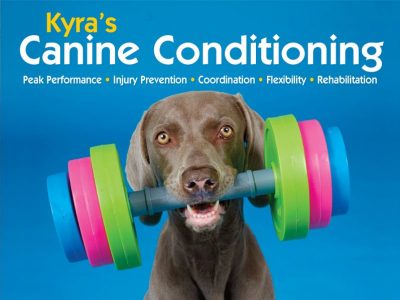 Self-Guided Learning
Learn from canine fitness expert, Kyra Sundance, with step-by-step., online courses, and equipment.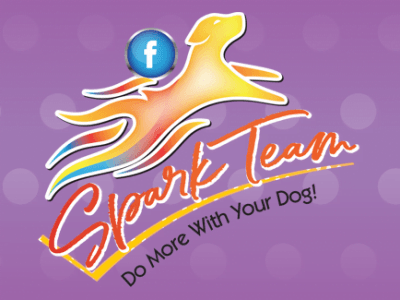 Free Facebook Group
Spark Team classes are lead by certified coaches with the goal of teaching you exercises and achieving your dog's fitness title.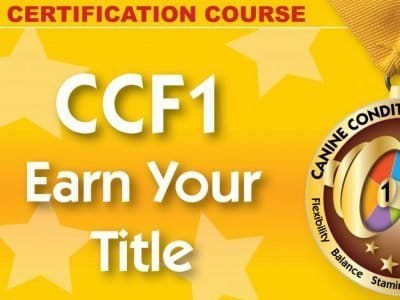 Need a Goal?
Help your dog earn their Canine Conditioning Fitness title. Simply print out the checklist, learn the exercises by watching the free Master Class videos, and show your exercises to a certified Canine Conditioning Fitness Coach.
Become a Fitness Coach
Learn the right way with online, self-paced, step-by-step video curriculum presented by a world-renowned canine fitness expert. Four course levels are geared toward teaching you the skills to earn your titles, or to becoming certified as a Canine Conditioning Fitness Coach (CCFC).